Opinions of students satisfied with my lessons and way of teaching.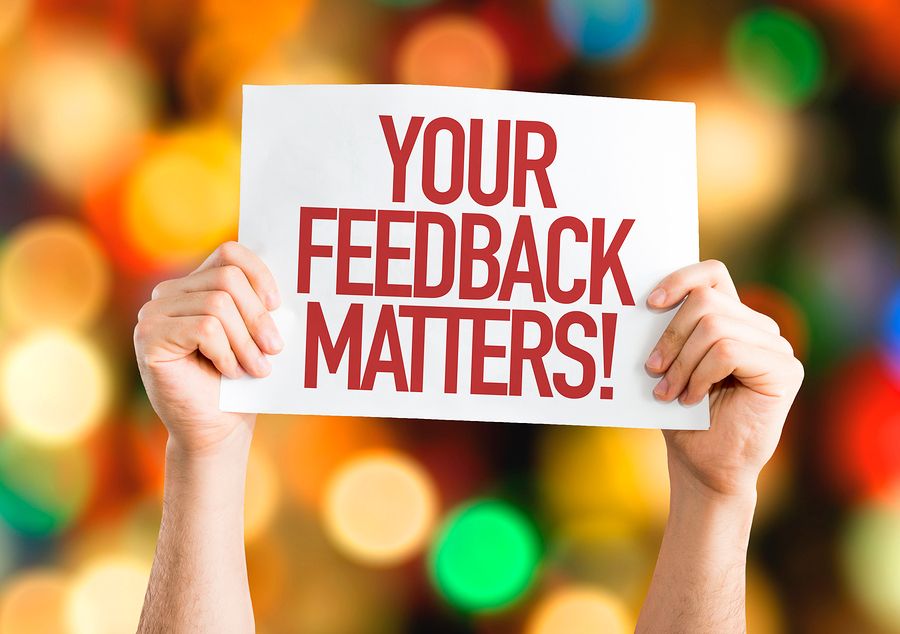 ⭐️⭐️⭐️⭐️⭐️
I started online-class with Amanda 1 year ago. Before I went to a language school to start with Spanish. I have to say in this one year with Amanda I learned much more than 3 years in school. Online-class with Amanda means making great progress while having a lot of fun. It is a very comfortable way to study a language. Amanda is a wonderfull person, a very passioned teacher, always perfectly prepared with very interesting material. She gives you a lot of motivation and this makes a big success. I can highly recommend her as an online-teacher.
DORIT CLASSEN
⭐️⭐️⭐️⭐️⭐️
When I started to take classes with Amanda my Spanish already was at a high level, but she searched for material that really helped me develop more. She found my weak spots and gave me material that helped me strengthen them. I could relax with her and when you relax it is always easier to learn. You really notice that Amanda is passioned about her work and that, together with a great knowledge about the language, makes her a perfect teacher. She has travelled and lived in foreign countries and knows how it is to learn a new language. I highly recommend her to everyone despite level.
ANNETTE HAGMAN
⭐️⭐️⭐️⭐️⭐️
I can highly recommend Amanda as a Spanish teacher! I had one-to-one lessons with her while I was on vacation in Spain. I progressed so fast during those two weeks and I loved Amanda's way of teaching, so I decided to continue online lessons back at home. Amanda is a professional teacher and very experienced. She is always very well prepared, very clear and what I like the most, very motivating and encouraging.
SEIJA RAESOLA
⭐️⭐️⭐️⭐️⭐️
Amanda is a highly organized, kind and dedicated Spanish teacher who has helped me to overcome some difficulties with the verbs that I previously struggled with. Her methodology is good as she employs a varied mixture of material that works well to help with fluency as well as giving a deeper understanding of the language. I feel that she is patient and adaptable to your individual needs and is reasonably priced for the professionalism one receives. I would thoroughly recommend Amanda to anyone of any age, as I have also seen her in Spain teaching students of all ages.
D.D.
⭐️⭐️⭐️⭐️⭐️
I liked Amanda from the first minute. Enthusiastic, lively, informative. Amanda can handle a variety of students of different ages or nationalities. I personally learn an awful lot in her well constructed and structured classes. From inevitable grammar to useful day to day vocabulary. She is passionate, hard working and willing to succeed. Really enjoy her classes and highly recommend her.
PASCALE TAYLOR
⭐️⭐️⭐️⭐️⭐️
I personally advise Amanda to any person who would like to learn to speak Spanish. After one year in Spain, I could understand the language but I couldn ́t speak anything at all. However, after only one month learning Spanish with Amanda, through a customized course, based on my requirements and adapted to my tastes, needs and with a hourly flexibility, I already can make myself understood and I have enough confidence to be able to talk and ask the most necessary things. The course is very interesting, very interactive, dinamic and agreeable. For all this, I highly recommend Amanda as a Spanish teacher to anyone who wants to iniciate the learning of this language
ILJBER ZENJILOSKI
⭐️⭐️⭐️⭐️⭐️
I attend Amanda ́s high level conversational lessons, in which she always immerses you with a lot of energy, with empathy and with the spirit of the Spanish language and Spanish-speaking culture. Also, she always does it selecting and using the most diverse sources to be able to support its educational way in topics, texts, illustrations or videos, adapted as well as posible to my level of knowledge. Not only I am learning to speak propperly a language and understand a culture but, with her only and inimitable way of teaching, something more is demonstrating me: that it is posible to solve any problem to be able to survive in the Spanish world.
JOSEF DECKERS
⭐️⭐️⭐️⭐️⭐️
My name is Marta and I've had 20 lessons with Amanda so far: 10 of them with a friend and 10 individual lessons.
I got to know Amanda in Spain and during my first conversation with her, I immediately became aware of her very considerate personality. Since then, Amanda accompanies me as a Spanish teacher until today. She corrects me as little as possible and as much as necessary. She constantly gives me the feeling of improving my Spanish skills (e.g., verbally, content and expression).
Amanda is my third Spanish teacher and I definitely want to stick with her. Her didactic method is 100 % thought through, the topics build on each other and they expand the vocabulary and language skills in many areas at the same time. Amanda works very intensively but without putting any pressure or stress on the student.
The homework is always relevant for my progress but, in case I do not manage to do it, we revise and re-apply the topic again in class, she is very flexible and always adapts to my needs.
Amanda is a young woman with a lot of passion, enthusiastic and with competence for this profession. She also has a very beautiful personality, which benefits her students. I feel very happy and satisfied with her and we laugh a lot. Overall, a "sunny" encounter that I would like to recommend to everyone. Thanks Amanda!!
MARTA URBANCZYK
⭐️⭐️⭐️⭐️⭐️
I have taken part in Amanda ́s individual lessons for two years, shortly after my arrival to Spain. She has taught me a heap of things and has been the best teacher that I have ever had in my life, because she adapts herself to her students. Amanda is always looking for very interesting topics, such as current news, culture, history…, through which we can speak and understand better the grammar. My learning experience with Amanda has been completely diferent from what I have had in other lessons with other teachers before. Much more entertaining, interesting and dynamic lessons. My oral level has improved very much and I am very grateful to her for that, because her teaching has helped me in my expatriate ́s life. I recommend Amanda ́s Spanish lessons to any person who wants to learn or improve their Spanish, from A1 level up to C2 level. Thousand thank you Amanda.
MARIANNE ROEBBEN
⭐️⭐️⭐️⭐️⭐️
Amanda is a kind nice person and replete with energy. Her humour and charisma are contagious. Every class with her is very creative and customized to satisfy the needs of the student. She vivifies her classes using many videos, animations in PowerPoint and small anecdotes. This way, she makes that the theory remains well attached in the mind, with depth and of quite entertaing form.
In my opinion, a class to learn a language can not be better done, I already have had three Spanish teachers and, among all of them, Amanda is the best.
I can recommend it to her earnestly.
CORINNA IGEL
⭐️⭐️⭐️⭐️⭐️
Amanda's teaching was very effective. The lessons were clearly structured with a well-defined, clearly recognizable learning goal, which was also supported by her corresponding, post-processing homework.
Amanda has clearly achieved her defined educational goal for the period we have specified (1 hour per week for 3 months). All in all, the lessons were very pleasant, informal and inspiring. We are extremely satisfied with our result and could not imagine a better teacher. We look forward to continuing the lessons.
SABINE AND GEORG SCHINK
⭐️⭐️⭐️⭐️⭐️
Since the beginning, Amanda has created, not only an agreeable and very free atmosphere, but also a professional and focused one. Her personality is open, she has interest in my tastes, accepts other adjustments and especially she is communicative. For me, a good teacher is someone who creates a nice learning atmosphere, she is an expert in this matter, she has humour, teaches to think more than to memorize and she gets enthusiastic on her work. In all these factors, Amanda obtains high qualifications.
In the lessons, Amanda uses different activities: reading texts, listening to audios, short movies, different types of grammar exercises, interesting conversations, correcting tasks and exercises, solving doubts…
The selection Amanda does on the topics we discuss in class, really interest me, and they are adapted to my knowledge. They speak on Spanish culture, current news, history about the Hispanic world…
Amanda prepares the lessons very well, she gives me information and texts (sometimes to read a text or to repeat tasks). She motivates me very much, she always answers to my questions, listens to my opinions about a topic, she is a really good listener… At the end of the class, I always feel happy and I feel I have learned a little more of the Spanish language and culture.
ROSWITHA DAHME
⭐️⭐️⭐️⭐️⭐️
At the beginning of my classes, I was only able to understand most of what was said or written, but I couldn't really speak and I didn't know any grammar at all. Amanda's lessons were always really interesting, as she tried to create an interactive learning environment, suggested interesting topics and included various learning resources and input. After each lesson, I had a few pages of homework to do, which was really good since it allowed me to review what I had learned and helped me to improve my skills. Compared to other language lessons I had taken before, with Amanda I never had the feeling of progressing slowly and only learning about basic topics. She has always shown herself as an attentive and patient teacher. Her good spirit was an additional motivation to study Spanish and learn about Spanish culture. I would definitely recommend Amanda as a teacher to whoever wants to learn Spanish.
DANIELLE RIEDBERG
⭐️⭐️⭐️⭐️⭐️
Amanda is a peculiar, young, very kind person, full of enthusiasm. She is conscientious in everything she does. Her lessons are quite well prepared, organized and very entertaining. She always answers to my doubts. She knows a lot, for me that ́s also important, and she does it trying always to find good examples and/or interesting tasks. In her lessons, the atmosphere is agreeable and relaxed, allowing the possibility of learning and improving my knowledge.
She is a very responsible teacher, and I hope to have the possibility of keep studying with her still for much more time.
ZOLTÁN KOVÁCS
If you really want, you can. With will, passion and a good teacher by your side, every achievement will bring you closer to your goal. Never give up.
IF YOU CAN DREAM IT, YOU CAN DO IT